If you use a Traeger, Pit Boss, Z Grills or one of the many other brands of pellet grills out there then this recipe collection is for you! These Traeger Recipes are the best of the best to add to your pellet grill repertoire. The beauty of a pellet grill is it's multifunctional design. Want to bake something? No problem! Smoke a brisket? Absolutely! Flame grill some shrimp? Easy enough!
And just to be clear, anytime Traeger is used, I'm referring to any pellet grill that you may have. Don't feel limited by the brand name.
If you are looking for something to smoke on your pellet grill that is very forgiving then pulled pork is the way to go. Malcom Reed at HowToBBQRight.com is a master at his craft and will lead you to pulled pork perfection with this recipe using your pellet grill!
For our second pork Traeger recipe, this smoked carnitas recipe is perfection at every level! Use your pellet grill to smoke and braise the pork till it's tender yet crispy. This smoked carnitas is absolutely delicious in tacos, burritos or many other uses.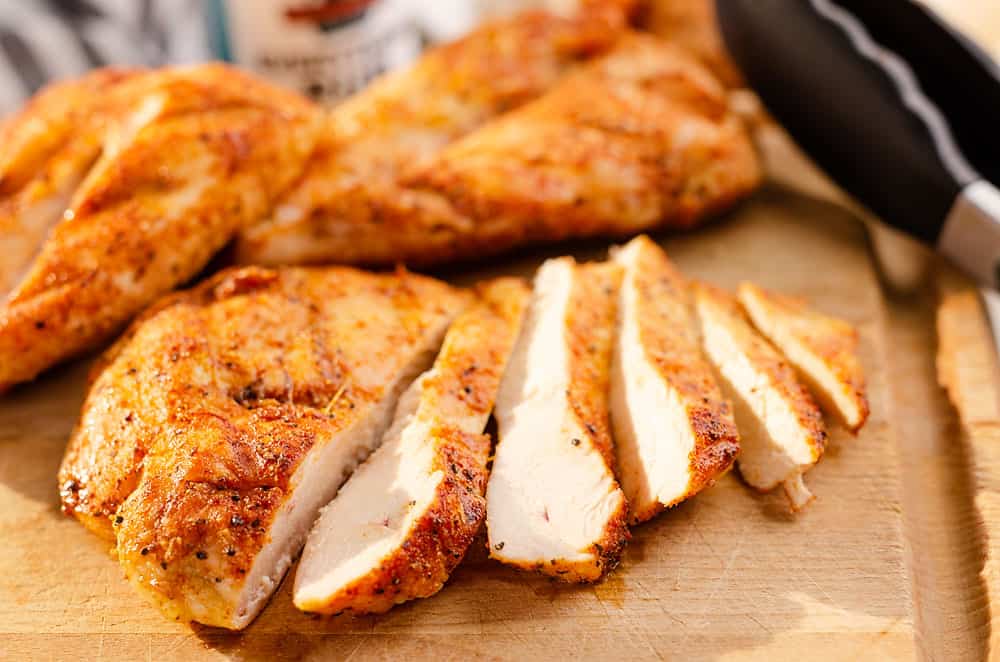 Smoked chicken breasts are a pretty much a staple you need to master on your pellet grill. Chicken breasts are versatile and can be used in many recipes once you have smoked them on your pellet grill. Follow this recipe to become a chicken breast smoking expert on your pellet grill!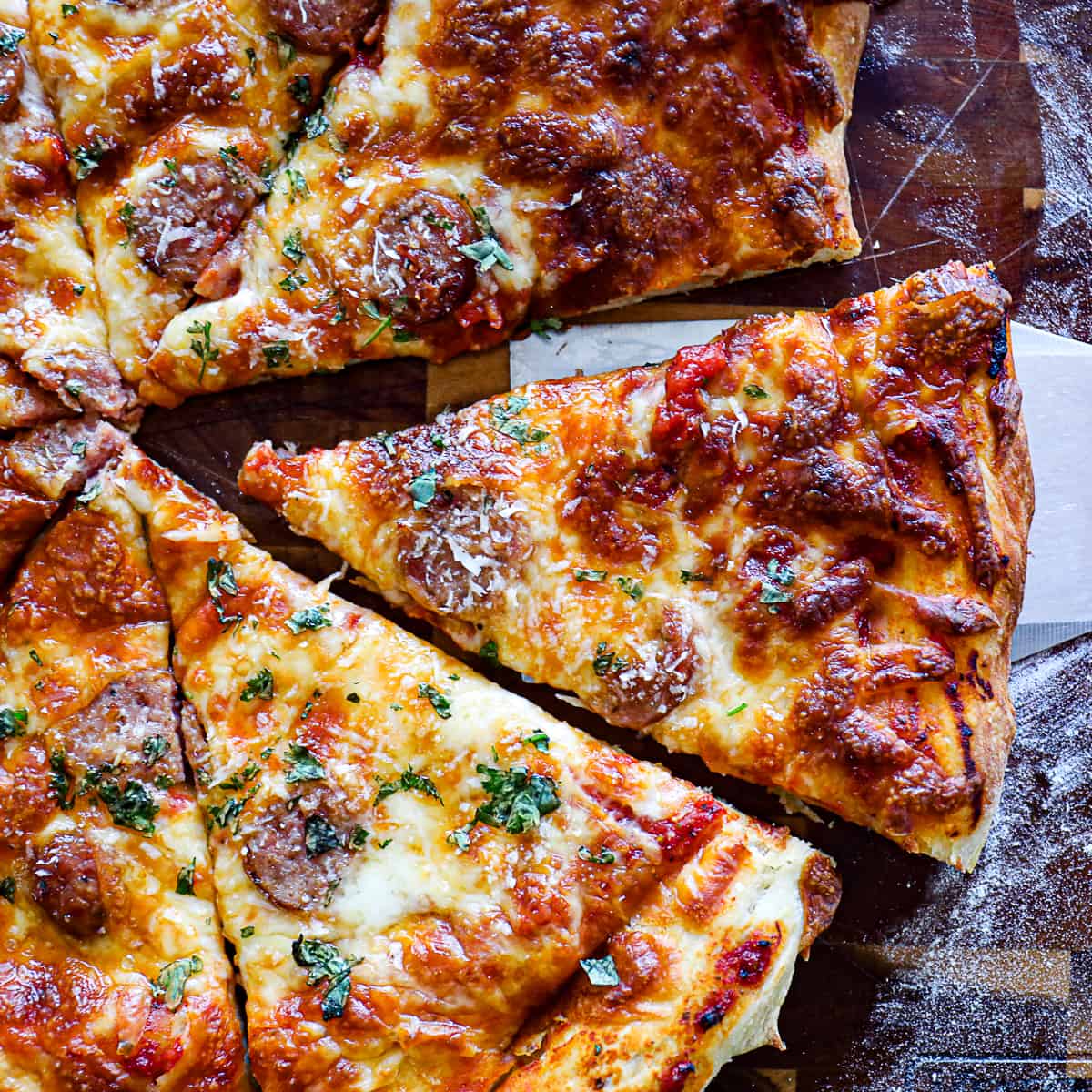 Pizza on a pellet grill is absolutely amazing! Add the smokiness to whatever amazing flavors you already have going with your toppings of choice and you just can't go wrong. This Traeger recipe for amazing pizza gives you step by step instructions to make pizza every time on your pellet grill!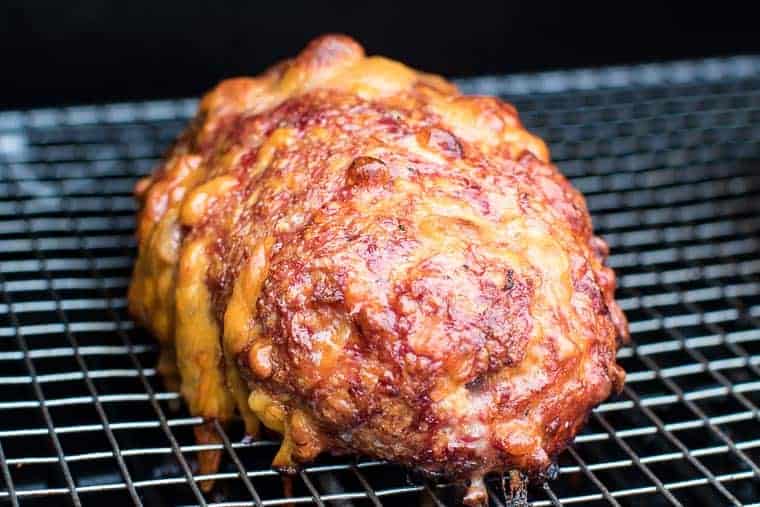 If there is one thing I love on my pellet grill, it's meat loaf! Now throw in the cheese for an amazing pellet grill meat loaf recipe! This is one of those must try Traeger recipes that you will want to make over and over!
This smoked bourbon salted caramel apple pie recipe shows the versatility of a pellet grill! Yes, you can bake a pie in your pellet grill and it turns out amazing. The subtle smoke flavor produced at the baking temperatures gives this apple pie an amazing and unforgettable flavor. Throw in the caramel and bourbon and you just can't loose.
If you are looking for Traeger recipes for asparagus then you have found it. This asparagus recipe is super flavorful! It uses the thicker asparagus spears and they come off your pellet grill absolutely perfect. Give this recipe a try and you won't be sorry. You can pair this asparagus with most of the meat Traeger recipes in this post and it compliments them perfectly.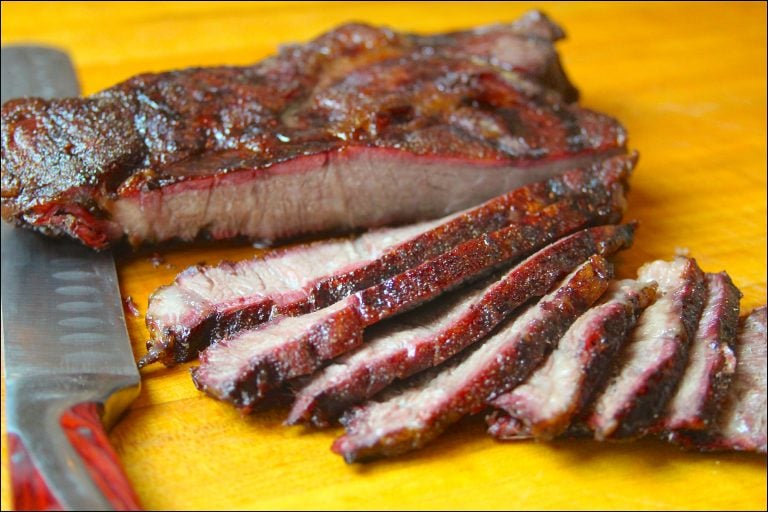 Are you feeling like brisket but don't feel like cooking a whole brisket on your pellet grill? Smoked chuck roast is the next closest thing you are going to find. The flavor and texture when cooked this way on your pellet grill are pretty close to smoked brisket but the cook time is much less due to it being a smaller cut of meat. Smoked chuck roast is one of those Traeger recipes that I just can't go without!
There are so many uses for a whole smoked chicken and this Traeger recipe for it is absolutely amazing! If you follow this recipe you will end up with juicy chicken, crispy flavorful skin and delicious gravy from the pan drippings if you want it. Give this whole smoked chicken recipe a try, it's super easy and tastes amazing!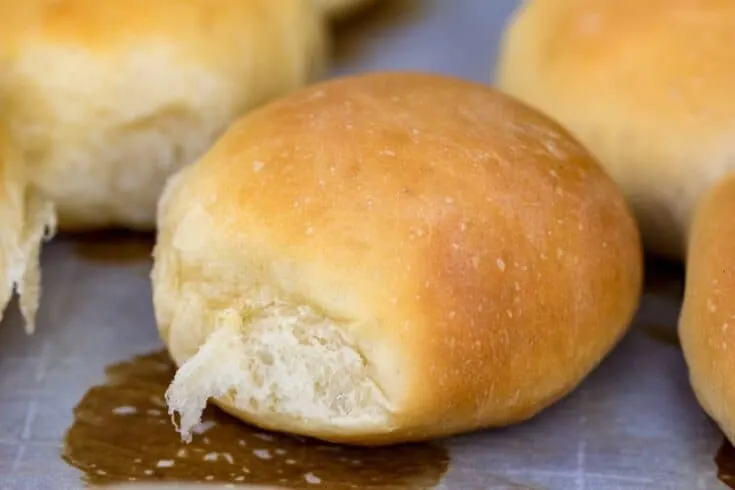 These pellet grill dinner rolls will put your whole meal over the top. The ability to bake recipes like this in your pellet grill make it so worth it. These grilled dinner rolls are light and fluffy and absolutely delicious. Dipping up the gravy or sauce on your plate with these grilled dinner rolls is a great way to end your meal!
Smoked brisket is probably one of the most searched Traeger recipes out there but it's also one of the most difficult to get right. I definitely wouldn't make this as one of my first pellet grill proteins but with some patience you can get it right. This step by step recipe will help you get through the trials and tribulations of smoking a brisket with amazing results.